Thank you for your inquiry. We will reply asap
Get A QUOTE OR INQUIRE ONLINE
Get an online quote and make a booking now, or for more informaton on interested services you can send an inquiry. Our operations run 24 hours a day, and our team is always ready to assist you.

Make An Online Booking:
Get a quote instantly after inputting your service details. Then simply select your vehicle and proceed to complete the booking. Upon submission, you will receive an immediate confirmation and our team will follow up with full service details shortly after.
Driver and vehicle license plate details will be sent to you 12 to 24 hours before service by email, and again 1 hour before service by SMS. Your driver will greet you at your pickup location entrance with a name-sign.
Same Day Service: For same day service requests, please send an inquiry or contact us by email, phone or Whatsapp. Our team will quickly advise vehicle availability and help secure your booking for you immediately.

Send An Inquiry:
For more information, please provide the details of the services you are interested in, and we will reply back to you shortly with thorough answers to your questions, usually within 15 to 20 minutes. Our team is always happy to assist, and we look forward to the opportunity to serve you!
CONTACT US:

OFFICE HOURS:
Contact us 24 hours a day, 7 days a week.
(Hangzhou is GMT +8 hrs)

Enquiries Email:
Bookings@HangzhouCarService.com

24/7 Hotline:
(+86) 755 2595 1800


Message or Call Us Free By App:



WhatsApp: Free Message Or Call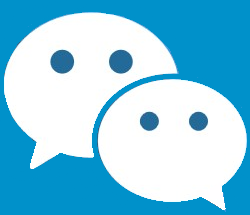 Wechat: Scan QR Code To Message Us



Skype:Free Call
Hangzhou Car Service is the local service provider for the Asia Car Service Group. We can be contacted at our central booking office 24/7.

Central Booking Office:
Suite 503, 2019 Shennan East Road
Luohu District, Hangzhou, China, 518002